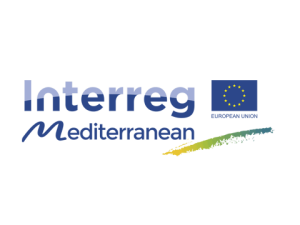 Description:
Consume-Less project "Consume Less Mediterranean Touristic Communities" aims to significantly reduce waste in terms of energy, water and waste at locel level. The project focuses in particular on the specific nature of the tourist areas, within which it's necessary to define and implement policies for sustainability aimed at reducing the consumption of water, energy and the production of waste, through the deployment of different types of actions that take into account the particularities of the tourist areas.
The project is included in the definition of an integrated and sustainable management strategy of water and energy, the results of which will be tested and monitored (form 2) and subsequently forwarded to the competent authorities to be capitalized and transferred (form 3) to other territories, with the active involvement of a wide range of local, regional and national actors.
The communication strategy is focused in the introduction of a territorial brand "consumelessMed", assigned to private and / or public entities participating in the initiative, pledging to achieve sustainable management actions of energy, water and reduction some waste.
Finally, the partnership will offer training opportunities to the interested cities in order to promote a "sustainable tourism" by using European Tourism Indicators System (ETIS) for Sustainable Management at Destination Level, a voluntary instrument for the assessment of the levels of sustainability performance of tourist cities promoted by the European Community and that administrators can utilizzatre to monitor, manage, measure and improve performance in terms of sustainability of branded tourist destinations "consumelessMed" after the end of the project.
Partner:
| | |
| --- | --- |
| Sustainable Energy and Water Conservation Unit | MALTA |
| MALAGA COUNTY COUNCIL URBAN WASTE CONSORTIUM | SPAIN |
| EGTC Efxini Poli – SolidarCity NETWORK | GREECE |
| SVI.MED  Euro Mediterranean Center for the sustainable development | ITALY |
| Ambiente Italia srl | ITALY |
| PROVINCIAL GOVERNMENT OF MALAGA | SPAIN |
| MUNICIPALITY OF NAXOS AND SMALL CYCLADES ISLANDS | GREECE |
| Saranda Municipality | ALBANIA |
| Sicilian Region | ITALY |
| MINISTRY FOR GOZO | MALTA |
Associated:
| | |
| --- | --- |
| Municipality of Ragusa | ITALY |
| ALBANIAN NATIONAL TOURISM AGENCY | ALBANIA |
| Realmonte Municipality | ITALY |
| Gozo Tourism Association | MALTA |
| Municipality of Nea Propontida | GREECE |
| Velez Malaga City Council | SPAIN |
| MADECA FOUNDATION | SPAIN |
Outputs:
Map of "consumelessMed" label tourist destinations
IT support tools
Promotional politics on "consume-less" model
Social channel of the project @consumeless: Facebook, Twitter
Social channel promoting the label @consumelessmed: Facebook, Twitter, Instagram, Youtube
Platform website: www.consumelessmed.org
Salva
Salva
Salva
Salva