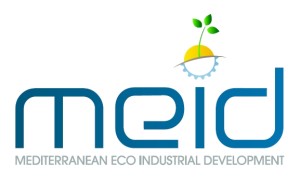 Description
Thanks to previous experiences and a multidisciplinary level of the partnership, M.E.I.D. project will reach the European debate furnishing innovative figures to plan, build and govern a more competitive and less expensive sustainable Industrial Areas (IAs). The common aim is to reduce environmental impacts in the wider optic to sustain SMEs competitiveness.
The enhancement of transnational cooperation will be the mean for reaching an unified standard for planning a sustainable development of IAs and to create necessary tools to implement the proposed innovative solutions.
Decision tools will be developed for Competent Authorities in order to integrate environmental friendly solutions into Development Strategies for Industrial and Productive Policy.
Thanks to this integrative approach, SMEs will be the final beneficiaries, fostered to ecoinnovation, competitiveness and transnational cooperation.
To concretely reach these objective, the project has been planned in order to be correspond to a coherent solution following the results of the SWOT analysis of several target IAs, and consequently the following elements will be developed: a decision support system, sustainable construction rules and detailed recommendations for applicants. The achieved model, MEID, will be tested in some pilot areas. SMEs of traditional construction sector will be introduced to Life cycle thinking approach, to assess their impact and improve their activities. SMEs located in involved areas will take advantages of planned sustainable service and sharing common facilities. In addition, some SMEs will test eco-innovation procedures to follow the sustainable standards of their IAs.
The main technical solutions developed can be summarized in the following points:
-innovative "scale economies" concept (reduction of the "external costs");
-a suitable Environmental Verification Scheme for IA level;
-a integrated database with all new technologies and applicable BAT (Best Available Technology).
Partnership:
| | |
| --- | --- |
| ENEA – Department for Environment, Global Change and Sustainable Development | Italy |
| ARPA PUGLIA – Environment Prevention and Protection Apulia Regional Agency | Italy |
| ASI Ragusa – Industrial Area of Ragusa's Development | Italy |
| Temi Zammit Foundation | Malta |
| Aristotle University of Thessaloniki | Greece |
| EFXINI POLI, Local Authorities Network for Social, Cultural, Tourist, Environmental and Agricultural Development | Greece |
| Fundacion Labein | Spain |
| Fundacion Comunidad Valenciana Región Europea | Spain |
| Fundacion INTRAECO | Spain |
| Business Service Centre of Government of Zenica Doboj Canton | Bosnia and Herzegovina |
| CERAM Business School – Sophia Antipolis | France |
Aims and results: 
to define a joint Mediterranean model for planning, construction and management of IAs improving sustainable development and SMEs competitiveness.
Outputs: MEID model created, tested, validated in the pilot areas; definition of sustainable rules for construction in IA; involvement of SMEs in sustainable development to strengthen their competitiveness.
Results and activities: a joint industrial policy for local authorities; guidelines to improve SMEs innovation in energy, sustainable building, environment; definition of environmental standards; identification and  quantification (indicators) of externalities; creation of tools for assessment; a collection of BAT for IAs; realization of training activities for emerging market.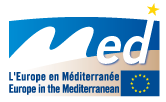 Please follow and like us: