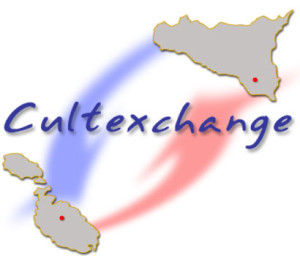 Description:
The Mediterranean basin is known for the richness of its cultural heritage and the history that it has, which is not always fully appreciated.
The opportunity that the project wanted to highlight is that of offering a likewise occasion of re-discovering the value of such heritage through the exchange of experiences between partners to evaluate and appreciate two archaeological sites that were decaying, "the Catacombs of Tà Bistra" in Mosta and "La Catacomba delle Trabacche" in Ragusa – Sicily.
Partnership:
Project leader: Kunsill Lokali Mosta (Malta) (www.mostalocalcouncil.com )
1) Town Hall of Ragusa (www.comune.ragusa.it)
2) Regional Assessorship: BB.CC.AA. e P.I: Supervised Area for cultural goods and for the Ragusa Environment
(soprirg.uo1@regione.sicilia.it)
Aims:
To furnish an up-to-date description of the archaeological sites involved;
To perform interventions of restoration of the sites for the visitors' accessibility;
To promote cultural tourism in the Town Halls of Mosta and Ragusa.
Activities:
University researches together with specialized institutions of research;
Common strategies of development and integrated plans of action;
Development of art and architecture and projects to restore and value the cultural heritage.
Publication of a book with all the working papers of the projects and the researches undertaken;
Free of charge distribution of DVDs with promozional and educational aim on the Trabacche Catacomb in Ragusa and Ta'Bistra Catacombs in Mosta.
Expected Results:
To elaborate a complete scale of the scenery of the archaeological sites and of the interventions to undertake;
To recover, evaluate the security of the accessibility of the archaeological site of Tà Bistra;
Restoration of the catacombs of Trabacche in Ragusa;
The training of scientific and technical personnel specializing in recovery, restoration and enhancement;
Exchange of knowledge between researchers from Malta and Ragusa;
Promoting a site of common Mediterranean culture as part of a cultural homogeneous area between maltese and Sicilians;
Dissemination of research results in the Euro-Mediterranean Partnership.

Please follow and like us: